How much does a Inogen oxygen machine cost?
What is the cost of the Inogen One portable oxygen system?
The Inogen One G3 Portable Oxygen Concentrator is a favorite among oxygen therapy users. We offer Discounted Pre-Bundled Packages, each with different batteries, accessories, and warranty upgrades. Your individual oxygen requirements and how busy your lifestyle is, will determine which package will work best for you. Pricing for the Inogen One System Freedom Package #1 has a Manufacturer Suggested Retail Price (MSRP) of $2,295 *
Basic Freedom Package includes the G3 system, One Single Battery, custom carry case, AC power adapter, DC power cord, cannula, and your user's manual. Our other special bundle packages include additional batteries as well as warranty lengths.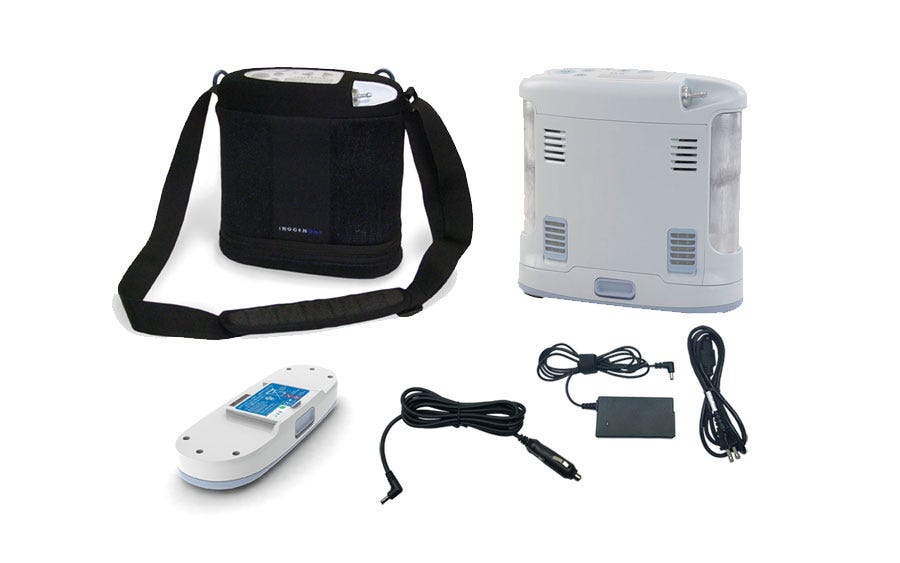 Get Pricing for ALL Inogen One Systems Freedom Bundle Packages

* The MSRP Advertised prices are an estimate and can vary daily, so please contact us to get current Inogen deals. To get your specific package pricing, call us at 1-800-958-0192.